The MIX for the first time at PGA - a unique opportunity for indie developers
Thanks to the collaboration with the MIX, exhibitors at Poznań Game Arena will have the chance to participate in a global showcase on the Steam platform.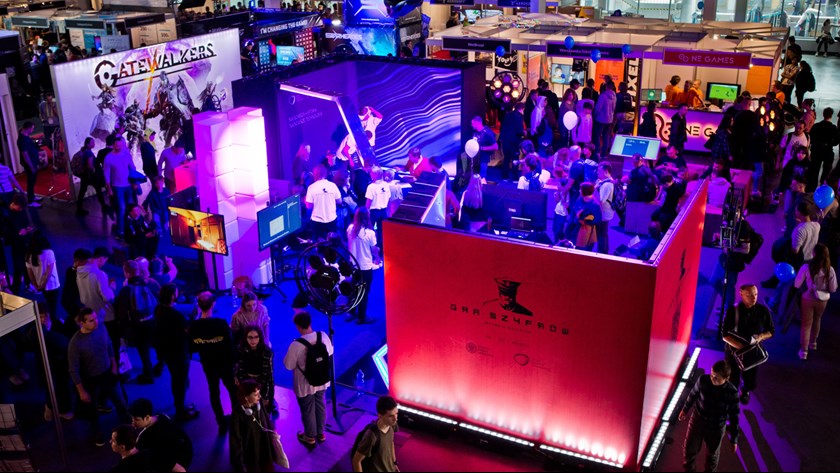 What is the MIX?
The Media Indie Exchange, or the MIX, was created by independent game developers and gaming enthusiasts to help teams build relationships with the press, publishers, distribution leaders, platform representatives, and industry professionals through various exhibitions and events. For the past 10 years, the MIX has focused on increasing visibility, accessibility, and celebrating amazing games and the talented people who create them.
For the First Time at PGA
The MIX presentation will take place for the first time at Poznań Game Arena, the largest entertainment and multimedia trade fair in Central and Eastern Europe. This is an unprecedented situation because, until now, the MIX has been primarily organized during GDC and E3. It will be the first MIX presentation outside the United States in 4 years and the first in history to take place so far east of the USA.
How Does It Work in Practice?
Every exhibitor registered in the indie game zone at PGA automatically lands on a shortlist from which the MIX will select the most interesting projects for its show and showcase them during an online presentation on the Steam platform. This is a virtual pavilion with global reach, which will be made available to selected PGA exhibitors completely free of charge.
What Can You Gain from Participating in the MIX?
By participating in the MIX, developers and publishers can share their games with journalists, streamers, and industry professionals from around the world. Many leading independent game development companies in the industry showcase their games at MIX events to increase the visibility of their projects. Top journalists, streamers, and industry-related individuals regularly attend MIX events to discover exciting new games.
MIX is Not the Only Benefit - Benefits of Participating in Poznań Game Arena
The indie game zone is an important part of each edition of the event. It's a unique space where independent creators present their unconventional projects. Last year alone, PGA attendees could check out 80 games from Polish and foreign creators.
Participating in Poznań Game Arena is an excellent opportunity for indie game developers to showcase their projects. To increase project visibility, Poznań Game Arena, along with its partners, actively works on the presence of international journalists and influencers. Every year, at least 30 foreign press and new media representatives are present at the PGA and Game Industry Conference. For developers from this part of Europe, this is the only opportunity to meet them.
PGA and GIC continually strive to introduce experimental and innovative solutions. One of this year's novelties will be providing game developers with an application that allows them to directly contact journalists and influencers present at the event. Thanks to this solution, creators can invite media representatives to visit their booth and get a closer look at their games.
Join us now - let your projects capture the hearts of gamers.
Are you an independent creator? Present yourself at Poznań Game Arena and the Media Indie Exchange presentation, reaching tens of thousands of visitors and viewers from around the world.
Apply now using THIS link.