ROCKSTAR ENERGY DRINK as the Main Sponsor of PGA 2022
Rockstar Energy Drink – a brand of energy drinks has become the main sponsor of Poznan Game Arena 2022. During the fair, the brand will prepare an energy zone full of numerous and unique attractions for gaming fans.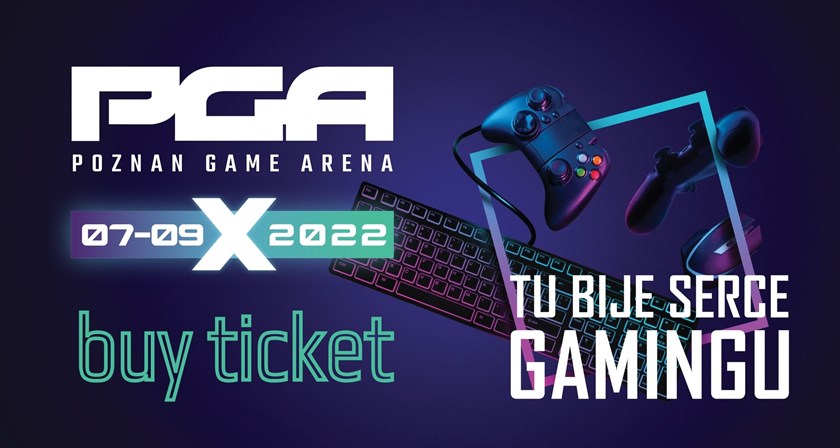 ROCKSTAR ENERGY DRINK – Doladuj Kazdego Siebie / Charge Everyone Up /
ROCKSTAR ENERGY DRINK – Doladuj Kazdego Siebie / Charge Everyone Up / is a new brand's platform which is dedicated to all energy drinks' fans who want to live their life to the fullest. Today, people's lives are busier than ever; every day we want to be able to do whatever we want. However, this raises the issue of not only the passion for life, but also the energy, which we sometimes need even more. We understand that Rockstar Energy Drink consumers are people who have many different goals to achieve every day.
Thanks to "Charge Everyone Up", we want to show that our drinks are designed in such a way to facilitate modern lifestyle, in which we want to achieve the fullest potential on many different levels. Rockstar Energy Drink is what will provide you that essential fuel to run when you need it most - each can is filled with an energizing blend of vitamin B caffeine and vitamin C to help boost your day.
For the first time at the PGA
This year's edition of Poznan Game Arena will be boosted by the unique Rockstar Energy Drink zone, where participants of the event will not only be able to top up with energy drinks from the Rockstar Energy Drink brand, but also discover the extremely exciting world of gaming, which they do not know yet. On October 7-9, Rockstar Energy Drink will take care of gaming madness thanks to a huge energizing gaming zone combined with lifestyle - there will be many attractions created especially for fans of gaming and virtual entertainment.