PKO Bank Polski Ekstraklasa Games at PGA!
PKO Bank Polski Ekstraklasa Games, the largest tournament in Poland in the EA Sports game FIFA - will be present at PGA - the largest entertainment and multimedia fair in Central and Eastern Europe.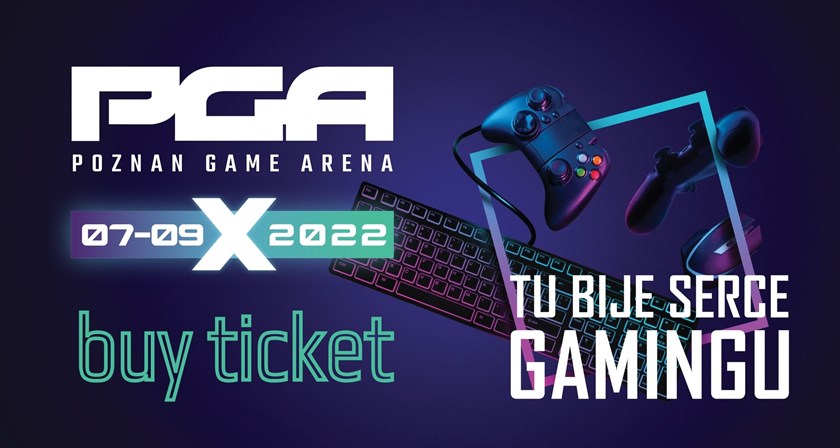 What awaits us in the new season?
On Friday, a conference will be held on the main stage with the participation of the tournament organizers on behalf of Ekstraklasa SA and the Sportfive agency. They will tell about the news and changes that await fans in the fifth edition of the tournament. There will be plenty of surprises and representatives of other sports organizations which, together with Ekstraklasa, are developing the Polish FIFA scene.
Leading professional players who have been setting the tone for the Ekstraklasa Games in recent years have also announced their participation. It is worth mentioning that these are the only competitions in Poland held under the FIFA eWorld Cup Official League Qualifier license, allowing for the promotion of leading players to this prestigious international event.
Play FIFA 23 with players from PKO BP Bank Polski Ekstraklasa Games
After the presentation of the tournament on Friday, it will be the time to start the competition of amateurs aspiring to participate in the tournament. On Saturday and Sunday, two tournaments will be held in the PKO Bank Polski Ekstraklasa Games zone, the winners of which will advance to the next phase of the competition.
Anyone will be able to sign up, but there will be a limited number of places. In addition to fighting on the virtual pitch, you will be able to meet one of the experts participating in last season's broadcasts, see the trophy for which the players are fighting in the tournament and play FIFA with the Ekstraklasa Games players. Players from Poznań clubs will also appear at the stand, but we will inform you about the details closer to the event at PKO Bank Polski Ekstraklasa Games fanpage.