NTT Game / HIRO at Poznań Game Arena 2022
NTT System cannot be missing at this year's biggest celebration of games and technology. The Polish manufacturer of gaming equipment will traditionally provide computers for the organization of the event and will present its own stand with premieres, mini-tournaments and competitions.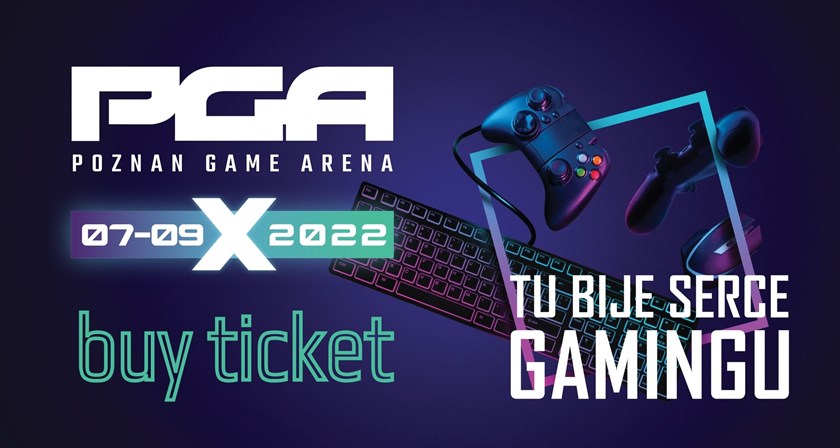 The NTT Game / HIRO® stand will be located in pavilion No. 8 on an area of ​​over 200 meters. In this year's edition, our booth will mix the themes of the "Play Your Own" idea with the atmosphere of the latest Gotham Knights game. Who knows, maybe even the Knights from Batman City will visit us. However, fans of the latest technologies and multimedia entertainment will surely find a lot of attractions at the stand:
- The central place will be the stage from which Benek "Technocrata" will manage competitions, mini-tournaments and talk with his passionate passion about premieres and the latest technologies in NTT Game and HIRO equipment.
- In a specially prepared showcase, we will present a unique, premiere HIRO® computer with a 13th generation Intel® Core ™ i9 processor.
- We will present the most efficient HIRO computers in casings, which are the dream of every gamer.
- There will be a FreeToPlay zone where every visitor will be able to test our NTT Game computers and unique HIRO computers and notebooks by playing the most popular titles.
- Next to the NTT stand, there will also be a MediaMarkt zone, where you can configure your dream gaming computer and take advantage of promotional offers of HIRO, TP-Link accessories and more.
- From Friday to Sunday, we will launch the "Find a Golden Boost" contest for fair visitors. By scanning QR codes on NTT computers at the fairgrounds, you will be able to win very useful gadgets and even a backpack full of accessories and surprises for the player.
Find out more at www.facebook.com/hiropcgaming
NTT System S.A. is the largest Polish manufacturer of desktop computers. It is also one of the leading distributors of accessories, components and peripherals. A special place in the company's offer is occupied by computers, notebooks and gaming accessories manufactured under the NTT Game and HIRO brands. NTT System has been cooperating with the organizers of the Poznań Game Arena from the very beginning of the event, providing computers and gaming accessories for the organization of the event.