Game Expert as a Partner of PGA 2022
Game Expert is a brand created by enthusiasts who have great plans for the gaming market in Poland. We are pleased to announce that Game Expert has become a partner of the Poznan Game Arena 2022 fair.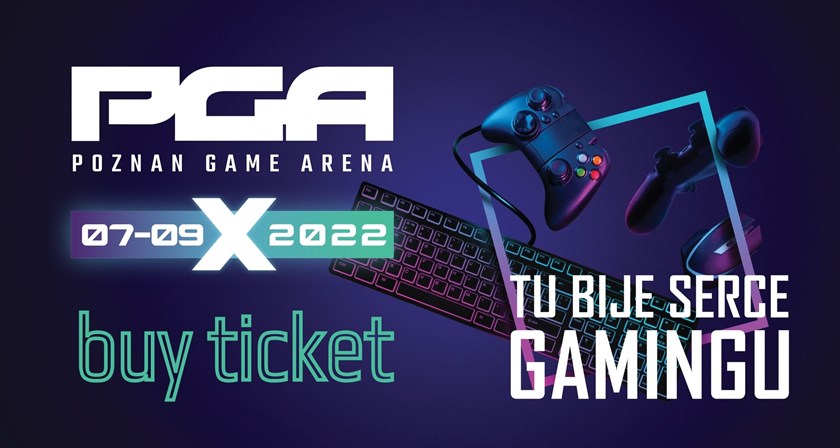 The Game Expert brand broadens the gaming horizon to give the entire community easy access to the world of games and new technologies. The shop is developing at a rapid pace, and its offer includes not only well-known brands, but also innovative products that are just entering the Polish market. Game Expert focuses on the gaming community and building good relationships with customers. Direct communication based on high standards of service distinguishes the brand on the Polish market.
Poznan Game Arena has built a community of over 500,000 gaming fans and has an 18-year tradition behind it. Starting from 2004, the PGA fair built a strong position and became the largest and most prestigious computer game fair in Central and Eastern Europe.
Game Expert will be present at the PGA for the second time. This year, the brand's zone will occupy a large area, thanks to which there will be room for many attractive positions. Visitors will be able to challenge themselves at the simracing zone or play as a pilot of a hundred-ton machine and use an aviation simulator. The extensive gaming zone with consoles and desktop computers will stand out with both the most popular and less known game titles. The Game Expert stand will complement the meeting place with cosplayers and the shopping area with a wide selection of gaming equipment and gadgets. There will be plenty of games and competitions with prizes specially prepared for this occasion.