Festival of Historical and Socially Involved Games on October 21
Games are not only a form of entertainment. Titles from gamedev are also a form of addressing important social issues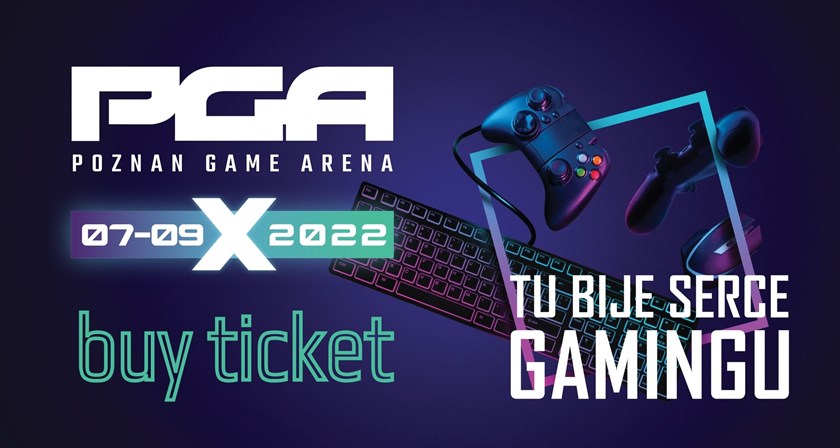 In October, the heart of Polish gaming is located in Poznań, so there must be a place for games that, apart from providing great entertainment, also make us think and allow us to better understand the reality that surrounds us. The Festival of Historical and Socially Involved Games focuses on such productions
During the festival, you will be able to see how games can raise questions about the past, learn about the mechanisms which govern the society, and what games have to say about health and diseases.
The discussions during the festival will be attended by, among others, Jakub and Katarzyna Kisiel (creators of the Hellish Quart game about historical fencing), Wacław Kulczykowski and Mateusz Sokalszczuk (authors of Excavate! And Waterworks! Games popularizing archeology), Agnieszka Mulak (one of the screenwriters of Gamedec), Paweł Miechowski (representing 11bit Studios, creators This War of Mine and Frostpunka), Artur Ganszyniec (screenwriter of the first Witcher, Wanderlust games and Werewolf: The Apocalypse - Heart of the Forest), and a crew working on Best Month Ever! Filip Hillesland (director) and Michał Gembicki (publisher).
Of course, it will not end only with interesting conversations; there will also be an opportunity to pay the best Polish games that deal with historical topics and important social problems. On October 21, from 12:00 to 18:00, we invite you to the MTP Poznan Expo.
Along the Festival, a marathon of game development will be organized, called Polish-Swiss Game Jam on Sustainability. The participants' task will be to create a game on a given topic within 48 hours. The main theme of Game Jamu focuses on important issues, such as the natural environment and sustainable development. All developers can participate in the competition, regardless of their experience level.