ASUS ROG and CD Projekt at Poznan Game Arena 2022
The Poznań Game Arena fair has been a must-see for every gaming and new technology enthusiast in Poland for many years. It is the largest event of this type in Central and Eastern Europe, where you can meet both the world's largest producers of games and computer hardware.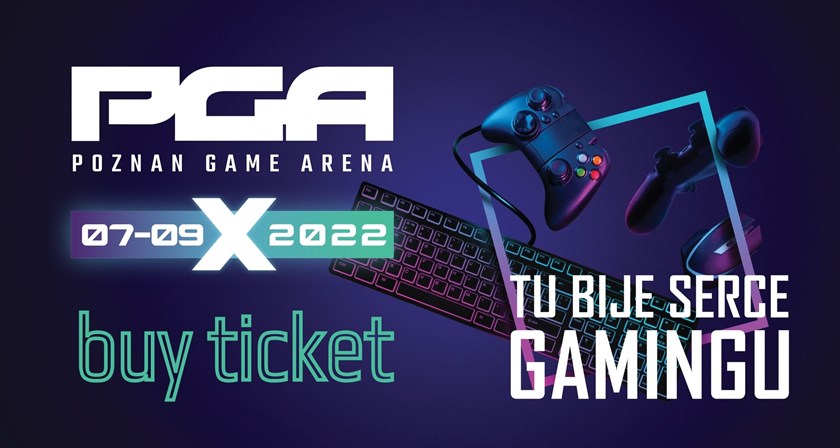 During this year's PGA, which takes place on October 7-9, one of the most exciting attractions will be the joint ASUS ROG and CD Projekt RED booth, where stands dedicated to visitors, with the hottest Polish production in recent years - Cyberpunk 2077 – will be located. The game created by CD Projekt RED studio, based on the REDEngine 4 engine, by a team of over 500 people, is currently breaking popularity records on the Steam platform, previously set by the third installment of The Witcher. The game universe also got its series adaptation called Cyberpunk: Edgerunners, for which Rafał Jaki and Mike Pondsmith are responsible.
The stand will feature dedicated Powered By ASUS computers equipped with 12th generation Intel® Core ™ processors, ASUS NVIDIA GeForce ™ RTX 30 series graphics cards and other components from the ASUS offer, such as power supplies, cases, cooling and monitors. To ensure the best gaming experience for gamers, players will have access to the latest and most powerful ROG peripherals, such as ROG Delta Animate headphones with an AnimeMatrix display housing, or ROG Strix GO Core with a TeamSpeak certified microphone. An additional attraction will be the opportunity to try out the performance of the only ROGxEvangelion computer in Poland, equipped with limited components, created in cooperation with the khara® Studio. This unique machine has also undergone some modifications by the popular internet creator Czuga, who enriched some components with custom paintings. The highest quality of the displayed image will be provided by the world's first gaming monitor with an OLED matrix PG42UQ, which will be presented at the ROGxEvangelion stand.
ASUS ROG and CD Projekt invite all visitors of this year's Poznań Game Arena on October 7-9, to hall 7A.