A Day is Too Short to Play It All – Everything You Need to Know about Xbox Zone
The news about Xbox's presence at Poznan Game Arena 2022 excited all gaming lovers. Less than a week before the start of the fair, we got to know the details about the zone of a well-known console manufacturer.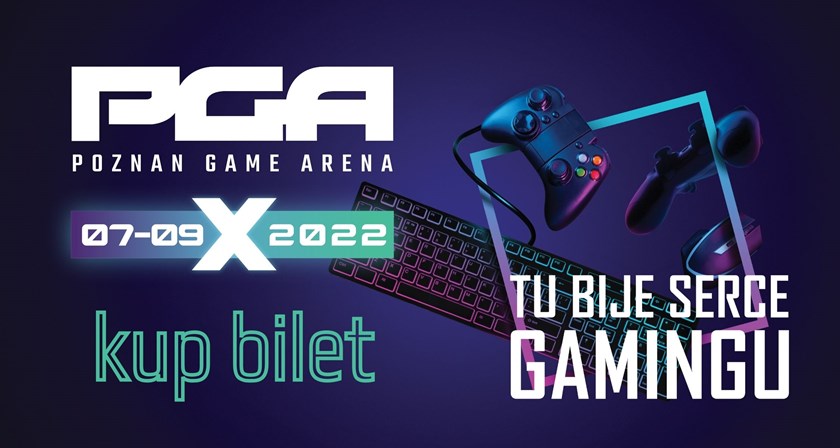 Mainly games, including 3 pre-releases
Let's start with what almost every PGA participant is most interested in, i.e. the games that can be tested during the October fair. Xbox will make available all titles which are included in the Xbox Game Pass subscription. Just as the service allows you to play on different devices, the games on PGA have been divided into different zones that will allow you to enjoy the games on consoles, PCs and via the cloud.
In the Xbox zone, you will find three pre-release productions: Lies of P, The Last Case of Benedict Fox and A Plague Tale: Requiem. Visitors will play them on ACER Predator and MSI laptops, sitting at Elite gaming desks. In total, 12 such positions will be prepared.
Another part of the zone will be equipped with HP Omen laptops and Mad Dog accessories from MEX. A total of 10 stations on which games listed below will be installed:
Age of Empires 4
Grounded
Minecraft
As Dusk Falls
Halo Infinite
Well-known from previous editions of the fair kiosks, in which you will play Minecraft Legends, Sea of Thieves and again in Grounded, are also waiting for you at Poznań Game Arena. On the next six console stands, you can check the game that has recently appeared in the Xbox Game Pass subscription - Deathloop. Xbox also remembers about people with disabilities and with them in mind, it has prepared two specially adapted gaming stands.
In cooperation with Samsung, Xbox will create a special showroom, which will be a chance to test in the cloud gaming services by playing Forza Horizon 5. In addition, the All Access Room will also appear in the console manufacturer area, which is an ultra-exclusive zone for top players with the Xbox Series X console inside.
Higher level of experience
In cooperation with Trustmasters and Playseat, Xbox will invite PGA participants to unique simulators that will provide an unforgettable experience with Forza Horizon 5 and Microsoft Flight Simulator.
In addition, in the Xbox zone there will be many additional attractions – 360 photobooth, where visitors will record their own gifs, Redfall photo monitor, showcases with attributes from Fallout and a Vasco robot with which you will be able to take a commemorative selfie.