All information about this year's edition of PGA in one place.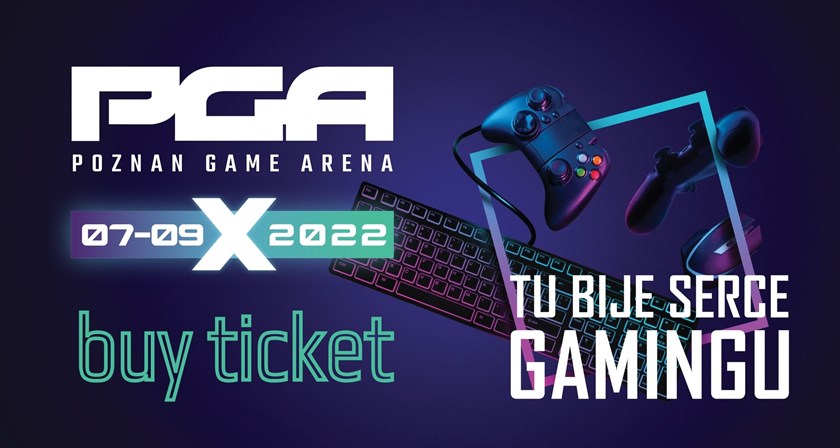 Poznan Game Arena 2022
7-9 October 
Międzynarodowe Targi Poznańskie
Głogowska 14
60-734 Poznan, Poland
Opening hours:
VIP DAY Friday, 7 October 2022 (10:00-18:00)
Saturday, 8 October 2022 (9:00-20:00)
Sunday, 9 October 2022 (9:00-18:00)
Fair's map
(Click to enlarge)
This year's attraction
(the list is updated on regular basis)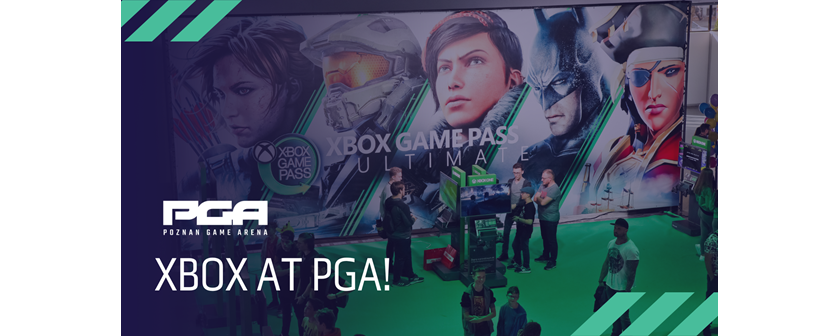 Xbox at PGA 2022! 
It has been 3 long years since Xbox showed up at MTP Poznan Expo at Poznan Game Arena for the last time. However, the countdown since the last meeting with the well-known console manufacturer can be stopped. Xbox returns to Poznan Game Arena with its zone, where it will offer many attractions for gaming fans.
The details of the zone are not yet known, but looking at what has happened in previous years, we can be sure to have a lot of fun ahead of us.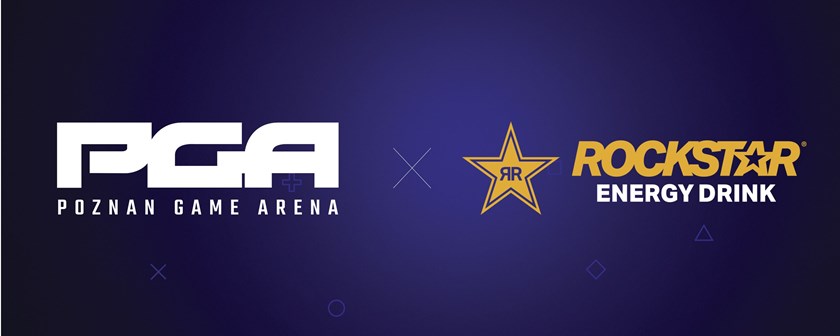 ROCKSTAR ENERGY DRINK as the Main Sponsor of PGA 2022 
This year's edition of Poznan Game Arena will be boosted by the unique Rockstar Energy Drink zone, where participants of the event will not only be able to top up with energy drinks from the Rockstar Energy Drink brand, but also discover the extremely exciting world of gaming, which they do not know yet. On October 7-9, Rockstar Energy Drink will take care of gaming madness thanks to a huge energizing gaming zone combined with lifestyle - there will be many attractions created especially for fans of gaming and virtual entertainment.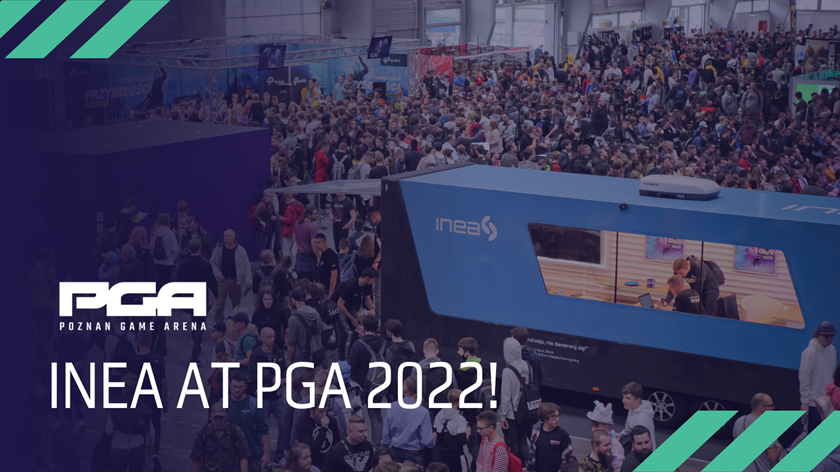 INEA as the Official Internet Provider
The cooperation with INEA is in full swing. This is another year when the well-recognised brand will ensure stable internet connection during Poznan Game Arena. Additionally, the INEA Zone has to be a part of the fair as always. Everyone who has attended 2021 or 2019 edition of PGA knows that the zone provides a lot of entertainment, contests with prizes and many unforgettable memories. This year will not be different!

This year's presence of INEA focuses on the INEA SIMRACING campaign, a series of competitions for fans of virtual racing, which has been divided into three parts - INEA FUN RACE, INEA PRO RACE AND INEA STAR RACE. The INEA FUN RACE finals will take place at the fair. In turn, in the INEA zone you will meet the participants of INEA STAR RACE, that is Anastazja "Stazji" Białek, Paulina "Shini" Gorczyńska, Wojciech "Łozo" Łozowski and Nikodem "Gluhammera" Królewski.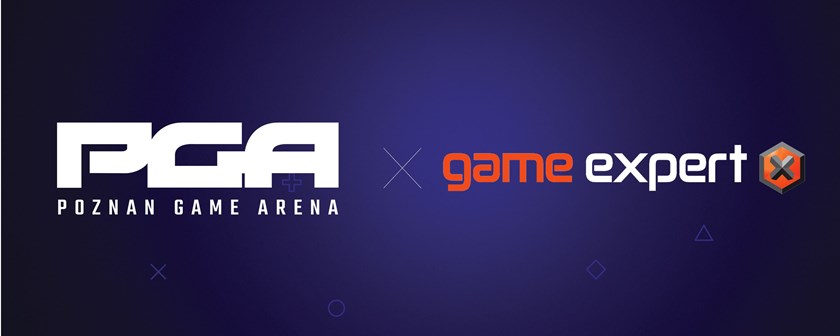 Game Expert as a Partner of PGA 2022
Game Expert will be present at the PGA for the second time. This year, the brand's zone will occupy a large area, thanks to which there will be room for many attractive positions. Visitors will be able to challenge themselves at the simracing zone or play as a pilot of a hundred-ton machine and use an aviation simulator. The extensive gaming zone with consoles and desktop computers will stand out with both the most popular and less known game titles. The Game Expert stand will complement the meeting place with cosplayers and the shopping area with a wide selection of gaming equipment and gadgets. There will be plenty of games and competitions with prizes specially prepared for this occasion.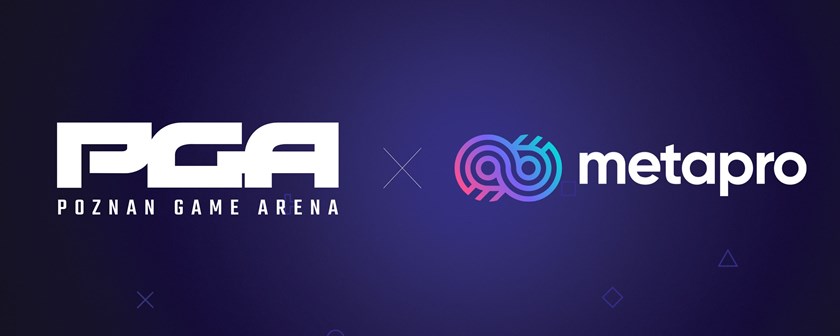 Metapro as an Indie Zone Partner
Metapro is an ecosystem of web3 applications dedicated to game and metaverse developers, 3d creators and gamers. The metapro protocol includes the blockchain protocol (metapro protocol), a marketplace connecting creators with developers and players (metapro market) and a web3 wallet which is a getaway to the metaverse (metapro wallet).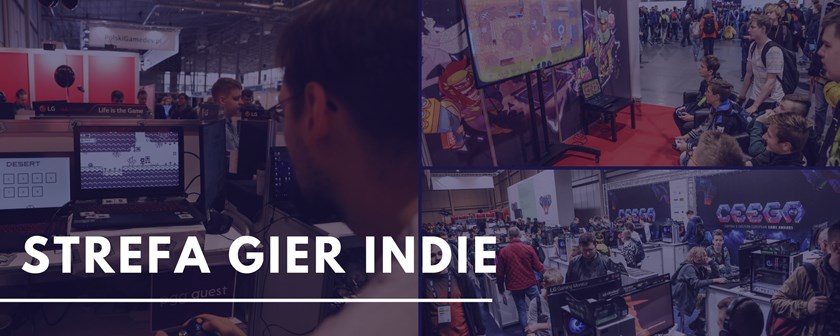 Indie Games Zone - see projects of independent developers 
Every year, you can play more than 100 Indie games during PGA. It is also a great opportunity to talk to independent game creators who gladly describe their projects, share their experiences and await your feedback. These are the games from the Indie Zone that we have already announced:
Pixel Perfect Dude is an independent game studio from Poland, which has brought to life such unique titles as #DRIVE and Ski Jump. Their titles have gathered an impressive community of 20 million. They have won numerous "Game of the Year" awards and prestigious nominations.
Art Games Studio – An independent game studio that publishes its projects on Steam, PlayStation, Xbox and Nintendo Switch. The most famous production of the studio is "WW2: Bunker Simulator" and "Climber: Sky is the Limit".
Wet Bread – As the last Suchy Suchar you go through shopping shelves of different food sections to face food enemies and bosses. The task is to catch the cunning Big Billy, a rat in a vest, to take revenge for eating a part of your family, but above all, to save the members who survived.
Spacewalkers is a group of pumped-up games who work on a series of games imbedded in a Interregnum world. It is an alternative vision to our world, where the Earth has collapsed in the wreckage of which it has struggled with extra-terrestrial civilizations, power and celebration pass beyond the comprehension of the human mind. The producers bet on the depth of entertainment and a mature story. 
Epic Concert with Music from Games
Epic Game Music is back to PGA fair. Unique performance and symphonic-rock show will not only be the culmination of the PGA VIP DAY for music lovers from the virtual world of games. A symphonic orchestra, the CoOperate Orchestra conducted by the irreplaceable Adam Domurat, and the Academic Choir of Adam Mickiewicz University prepared by Beata Bielska will perform on stage.
After the end of the first day of the fair, two concerts will take place at 18:00 and 20:30. The event requires separate tickets.
More information about Epic Game Music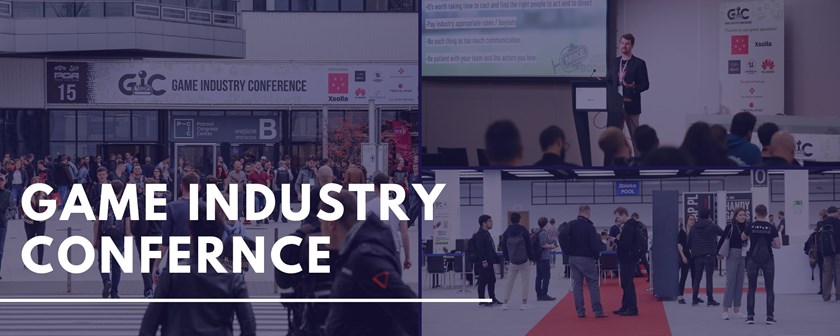 Game Industry Conference - Learn How to Create Unique Games 
GIC is an industry conference addressed to everyone who yearn to deepen their knowledge about widely understood game creation. The rich program will include lectures on various issues related to this process. Both beginners and more advanced creators will find something for themselves.

Game Industry Conference is also about MeetToMatch meetings, which give an opportunity to reach the industry professionals from Poland and Central-Eastern Europe. Perfectly organised sessions will give you a chance to find business partners you are looking for.

Game Industry Conference takes place on 6-9 October.
Additionally, T.M.G, a GH mask distributor, will be present at Poznan Game Arena. The company also sells Lego figures, retro games, but also Anime-Manga figures.
Additionally in the Programme: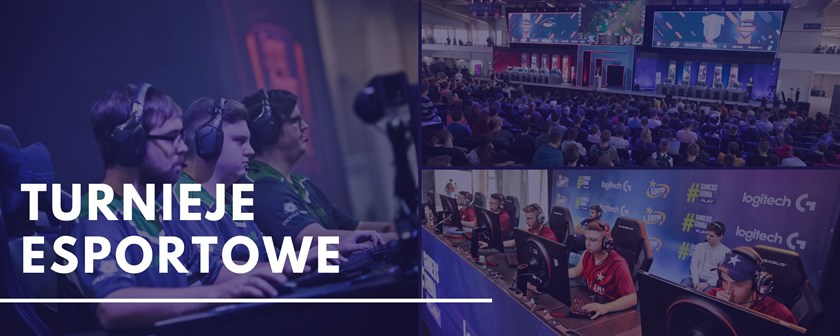 Esport Tournaments 
Amazing emotions and memories await for both beginners and beginners in esports. Try yourself even if you play games as a hobby . You can win attractive prizes by taking part in tournaments in Counter Strike: Global Offensive, League of Legends, or Fifa. In addition, PGA has already hosted such competitions as ESL, Polska Liga Esportowa or Farming Simulator League. You can expect a lot of esport emotions - details soon!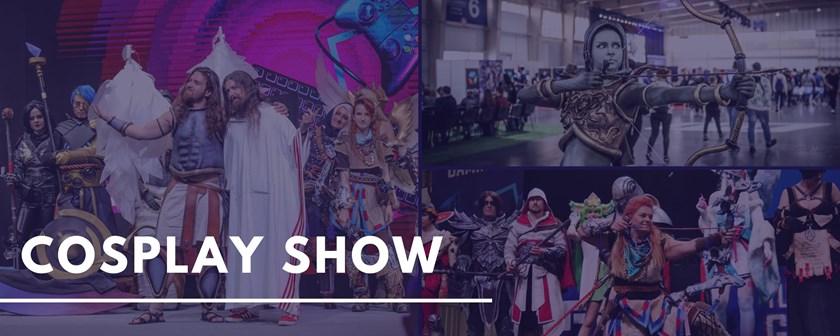 Cosplay Show
Over 150 Polish and foreign cosplayers at their best who can be met during the event and on stage of the spectacular PGA Cosplay Show! Meet you favourite game characters in person!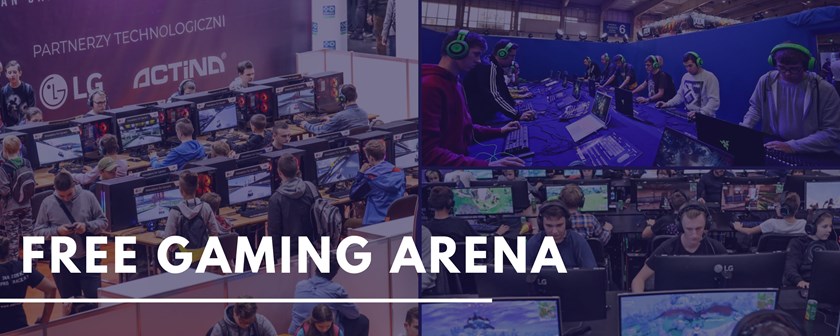 Free Gaming Arena
Where you can play the latest and best games on absolutely the most powerful gaming sets equipped with the newest technology, like VR, for 3 days – only at Poznan Game Arena! At PGA, we offer over 100 gaming stations for visitors who can use them for hours.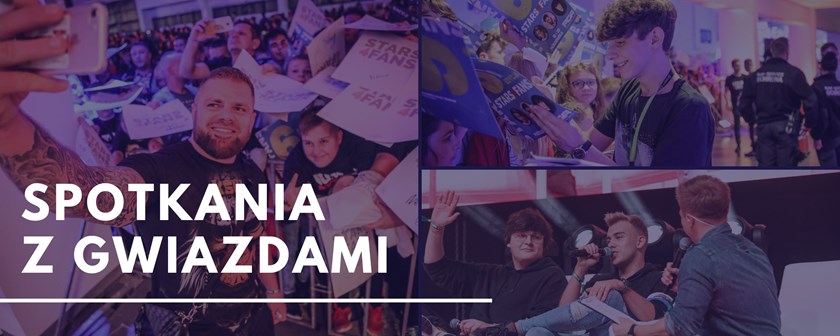 Meet Influencers
Favourite streamers and gamers from all around the world will attend PGA especially for the visitors. Poznan Game Arena is a perfect opportunity to get an autograph, high five or take a selfie with your idols. The list of the influencers who will attend the event will be posted soon!
>>>BUY TICKETS FOR PGA 2022<<<